Ore no Imouto ga Konnani Kawaii Wake ga Nai. HappyenD (俺の妹がこんなに可愛いわけがない。HappyenD), shortened as Oreimo HD, is a game for the PlayStation 3 based on the Ore no Imouto ga Konna ni Kawaii Wake ga Nai light novel series, produced by Bandai Namco Games. It was announced during ASCII Media Works' Dengeki Game Thanksgiving 2013 and Dengeki Bunko Spring Festival 2013 at Akihabara.[1]
The game further expands on the story of the Oreimo light novel series, giving the player, who takes on the role of Kyousuke Kousaka, the choice to follow the story of his complicated life with his younger sister Kirino and their friends.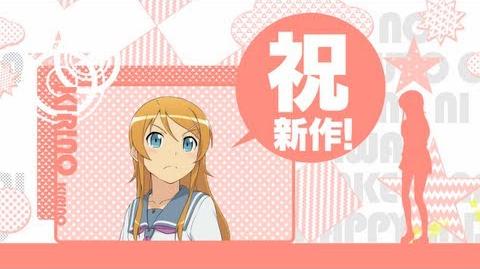 References
Edit
Ad blocker interference detected!
Wikia is a free-to-use site that makes money from advertising. We have a modified experience for viewers using ad blockers

Wikia is not accessible if you've made further modifications. Remove the custom ad blocker rule(s) and the page will load as expected.